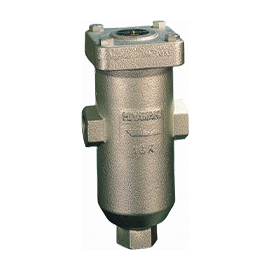 Miyawaki's H3, H5 and H9XF model separators effectively separate condensate in pipes and deliver high-quality steam and air.
Condensate reduces heat efficiency and causes water hammer among other things, resulting in a deterioration in device performance.

Typical applications
Perfect for separating air/steam and water in steam lines and air lines.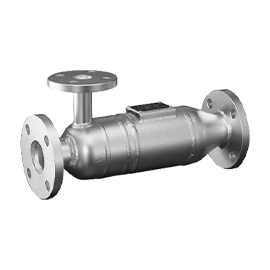 Inline mixers enable stable condensate recovery.
They smoothly mix condensate flash steam, and mitigate the shock and pulsing (water hammer) that occur during mixing.
With a long life span, they do not require maintenance.
They can be installed on a main recovery pipe in tight spaces, and the installation work itself is simple.
As they do not use electricity, they can be used in explosion prevention areas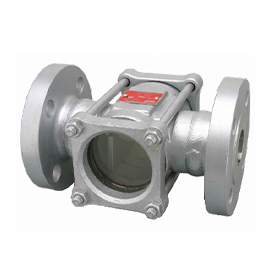 Sight glasses make steam condensate recovery trap operation immediately apparent.
These trap testers focus on management and maintenance.

Typical applications
Install on the secondary side (outlet side) of a trap and use for purposes such as viewing trap operation through the sight's glass window.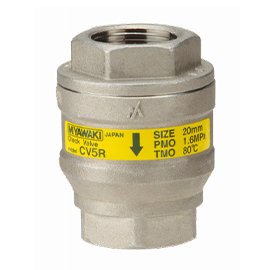 These check valves include compact inline installation types and full stainless steel types that can be flexible installation and design.

Typical applications
● Perfect for preventing backflow in steam and water (and hot water) lines. (CVC3/CX1)
● Perfect for preventing backflow in cold water lines and hot water lines up to 80℃ (176°F). (CVC3R/CV5R)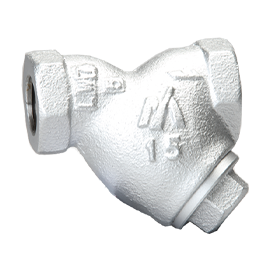 Uses
Filters out dirt and scale from all substances that flow through.

● Simple structure and compact design.
● Structure has a large flow surface area and extremely low resistance.
● Simple maintenance.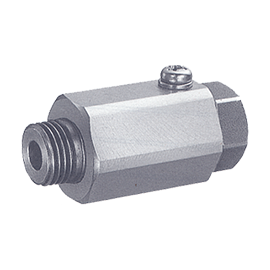 Uses
Suitable for steam trap screen blowdown.

● Compact and lightweight
● Enables easy blowdown of dirt, scale, and other such matter that accumulates on the screen of steam traps.
● Freezing can be prevented by blowdown when an operation is complete.
● Valve can be disassembled for cleaning.
• Uses
Discharges residual condensate from steam traps, pipes, and other such things.

● Simple structure and compact, lightweight design.
● A built-in screen (100 mesh) ensures no blowing off due to sticking dirt or other factors.
● No need for adjustment.
● Simple installation.
● The F1B offers simple maintenance
 through the attachment of a ball valve.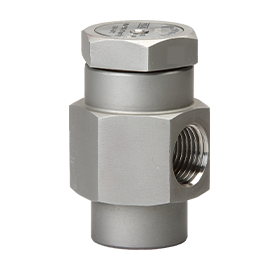 Vacuum breakers prevent the negative effects of vacuums by utilizing the pressure difference generated when a vacuum occurs in a steam device or liquid device (boil tank, etc.) or the piping for these things, and drawing air into the device or the line.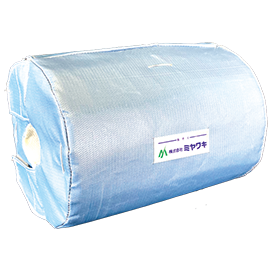 The Q-Plus Jacket Heat Retention Cover, which offers great energy saving, uses materials suitable for the application and is manufactured using three-dimensional forming, meaning there are no gaps for heat to leak out of and resulting in top class insulation.
● Achieves better energy efficiency and improves working environments thanks to its great heat retention and insulating effect.
● Superb durability and heat tolerance.
● Attachment and detachment is simple thanks to the use of hook-and-loop fasteners, and repeated use is also possible.
● Can be used long term in harsh conditions both indoors and outdoors.